-templates
Probably thousands of templates are available in the market. Most of them look great. But very few allow you to build a solution that can grow with your business and doesn't get all mangled up after a few changes or customizations. g-templates are all about architecture, extensibility, flexibility, and ready-to-use functionality.
So many templates are available because it is just easy to put together some pages and code and make them look good. The problem is that to produce high-quality and low-maintenance templates, you must take account of a lot of considerations, which only vision, experience, and knowledge can perfectly address.
When building templates, you may find it easy to take shortcuts that can give you similar results in the short term. At znerg we focus on the long term, following well-defined guidelines that ensure high-quality and low-maintenance templates.
We have created many templates for different layouts, such as administration sites, SaaS applications, marketing websites, corporate websites, and enterprise applications. All of our templates are responsive and are prepared to look great in any device.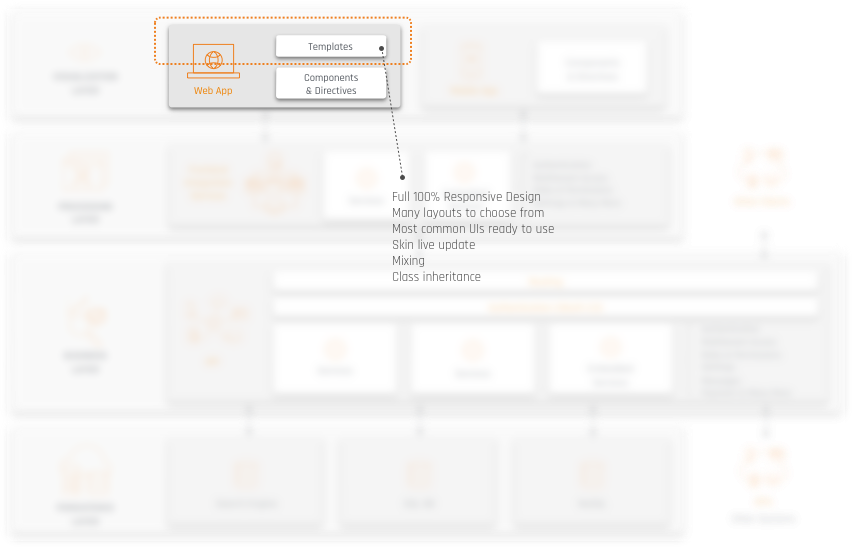 g-templates provide you these benefits:
Fast implementation for your web application needs
Solid architecture specially designed for flexibility and extensibility
Excellent visual presentation and user experience in any device
Already embedded functionality such as pagination, filtering, sorting, search, listings, forms, authentication, menus, and skins all ready to use and customize